Hand Crafted Custom Jewelry
A Few Words By The Founder
It's during our darkest moment that we must focus to see the light and the sparkle so no matter what your taste or budget, I will find you that sparkle to shine bright on your own or your loved one. - Elnaz
HANDCRAFTED JEWELLERY DESIGNED FOR YOU
With its origins in the diamond trade and a sustained history of expertise and craftsmanship, Elzom is proud to offer a made to order HAUTE Collection: special jewelry designs, custom made engagement rings, and wedding bands. As a professional gemologist I provide diamond education and guidance to equip my clients with the knowledge they need to confidently choose their perfect diamond.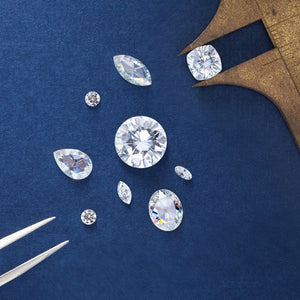 Step1: Stone Selection
At Elzom, all of the rings are created around a specific stone. Selecting the stone is always the first step. We use only the finest quality, ethically sourced diamonds, sapphires, and precious gemstones in our custom rings and bridal designs.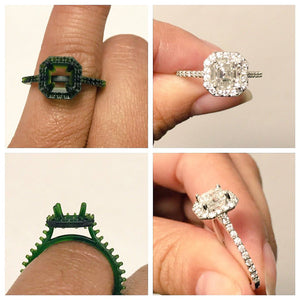 Step2: Rendering & wax
The rendering serves as a 3D blueprint for your piece. This gives us an idea of what your piece will look like from every angle and we make sure every desired detail is included. The wax step is essential for perfecting the scale and size of the design.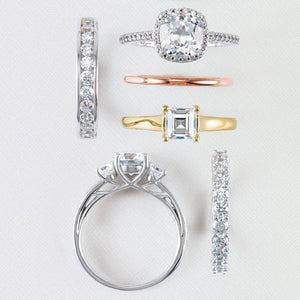 Step3: Casting & Finishing
The wax model is then cast into the metal of your choice. The stones are set and the piece is given its final polish. From design to completion, each custom piece takes approximately 4-6 weeks. 
Testimonials
Nothing but great things to say about Elnaz and her services! I was shopping for an engagement ring for my fiancé and Elnaz guided and educated me through the entire process. The diamonds she had were all of high quality and exceptional. I would definitely recommend Elnaz to anyone shopping for diamonds.

Repin